Wireless Site Survey
To ensure the performance of wireless installations in Buildiung or Open Area , detailed survey is needed that determines the success rate of wireless network installation in an area.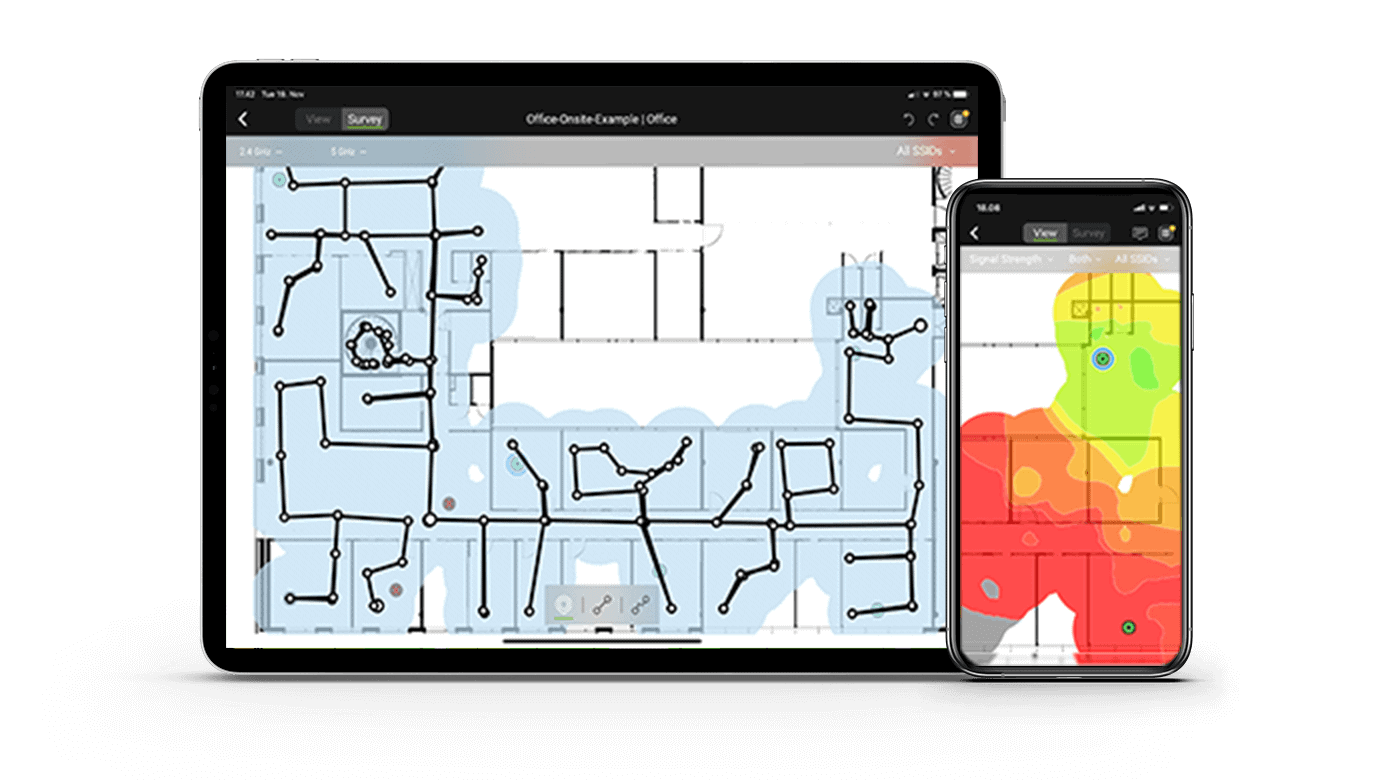 Wireless Survey uses software and devices that already have a standard, where the layout of a building or area to be carried out by wireless installation will be mapped using the application software so that there are no blank spots and ensure the quality of the wireless connection at each point so that users are located. nearby will not lose the wireless network connection.
Installer and IT Contractor will follow Output of "Wireless Site Survey" and we guaranty 100% best perfomance for each connection .
Wireless Site Survey will help IT Team to monitor all perfomance of Wireless and make preventive maintenance when found some spot have problem with connection.
With our Survey tools , we can design wireless connection map for any brand such as : Cisco, Aruba , Meraki , DCN , DLink and many more brand in the world .