IP CCTV
atSMI we believe IP cameras (aka network cameras) are the future of security camera technology. We rigorously test and review each IP camera model we sell to ensure it performs to specifications, and is easy to integrate with our network video recorders.
Most network cameras we sell have PoE connectivity built-in, making them easy to use with any NVR with built-in PoE switch. . Although there are several advantages to using IP security cameras, the main ones are 1) resolution support beyond 2K, and 2) easy connectivity with CAT5e or better network cabling.
For customers looking to build a future proof security cameras system, IP cameras are the best choice. Be sure to browse through our selection of IP camera systems, especially our 4K security camera systems which feature the best resolution cameras money can buy combined with our professional NVRs.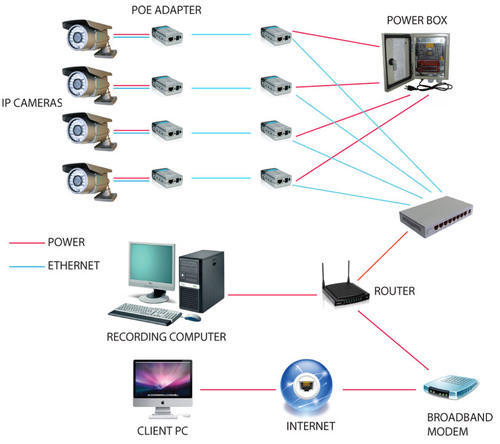 NVR (Network Video Recorder)
SMI is proud to provide the future of home and business security - network based security systems that use a Network Video Recorder (NVR). If you're unfamiliar with the terminology, an NVR is an IP camera DVR; it is a video recorder for IP cameras.
Our NVRs support up to 4K security cameras and smooth recording at 30fps to provide crystal clear video and remote viewing. With a built-in PoE switch you can take advantage of Plug & Play PoE IP cameras to set up an NVR system with ease.
Step into UltraHD with 4K NVRs that capture video unmatched by any other system. Access our NVRs over the internet from anywhere in the world to watch recorded footage or watch images live as they're happening in front of the camera's lens. Even better, security alerts can automatically come to you.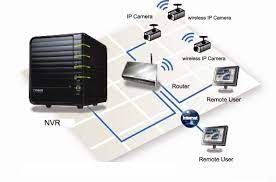 You can configure our NVRs to send motion activated push notifications to your smartphone or receive email alerts, providing you security assurance at all times. You can select NVRs with a pre-installed hard drive that keep days, weeks and even months worth of security footage.