Secure you Activity Safe your Life
PREVENTS AND DETECTS OFFENCES AGAINST NATIONAL SECURITY AND FIGHTS TERRORISM.
CCTV
Closed Circuit Television, more commonly known as CCTV, is essentially a network of cameras and recording equipment that are all directly linked. ... Any camera that broadcasts a signal can be attached to a CCTV system, whether it's wired or wireless, but they are most often associated with high-end surveillance cameras.
Access System
is a security technique that regulates who or what can view or use resources in a computing environment. ... Physical access control limits access to campuses, buildings, rooms and physical IT assets. Logical access control limits connections to computer networks, system files and data.
Anti Virus
Antivirus is a kind of software used to prevent, scan, detect and delete viruses from a computer. Once installed, most antivirus software runs automatically in the background to provide real-time protection against virus attacks.
Data Loss Protection
Data loss prevention (DLP) is a set of tools and processes used to ensure that sensitive data is not lost, misused, or accessed by unauthorized users. ... DLP also provides reporting to meet compliance and auditing requirements and identify areas of weakness and anomalies for forensics and incident response
at SMI we believe IP cameras are the future of security camera technology. We rigorously test and review each IP camera model we sell to ensure it performs to specifications, and is easy to integrate with our network video recorders.

Most network cameras we sell have PoE connectivity built-in, making them easy to use with any NVR with built-in PoE switch. . Although there are several advantages to using IP security cameras, the main ones are 1) resolution support beyond 2K, and 2) easy connectivity with CAT5e or better network cabling.

For customers looking to build a future proof security cameras system, IP cameras are the best choice. Be sure to browse through our selection of IP camera systems, especially our 4K security camera systems which feature the best resolution cameras money can buy combined with our professiona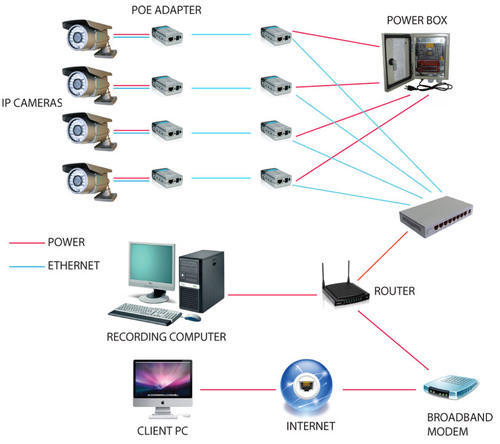 IP CCTV
Network Video Recorder
The use of IP CCTV is inseparable from Storage HD for a place to store video data that has been recorded.

The amount of Storage will increase depending on the length of time CCTV data is stored in HD and the number of cameras used.

The more cameras and the longer the storage will require large data, therefore sometimes the NVR can be replaced with a Storage Server that has a large capacity.

Access control system provides security by giving flexible control over who is allowed to enter your premises.Access control system is one of the most common used system in electronic door control using a card or a magnetic stripe which can be accessed by swiping through a reader on the door.

These access control systems are used for security purposes.The areas or organizations which require high security use different types of access control systems like bio metric, RFID, door controllers and card readers etc.

Each access point may be controlled individually as per the requirement of company or organizations where high security is necessary. Network security is also important, especially in a company which handles sensitive data.
Biometric Access Control System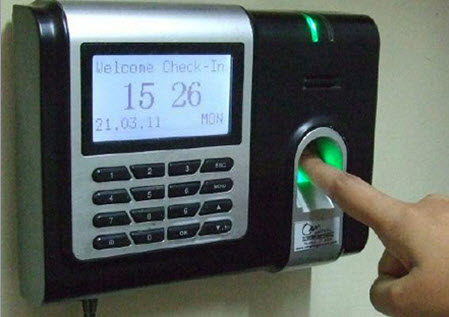 The Bio metric Access Control System is a time attendance control system with fingerprint access and it tracks and records data of Visitors and Employees through its Access Software.
This is widely used in confidential places for its easy installation and high security.
Finger Print AccessBio metric Access Control System uses fingerprint instead of card system for access. The Access Control System not only permits entry but also gives the data regarding the entry of persons.
The Attendance Software can be integrated with any existing payroll software and it gives automatic record of information generated by the Attendance System and this saves time and resources in recording. It increases productivity and profitability for any organization.
Proximity Control System
The proximity access control system is more confidential access control system. It ensures a safety environment and it is widely used in office, factory, bank, etc.. There are about 50 kinds of time zone settings and 5 open door groups..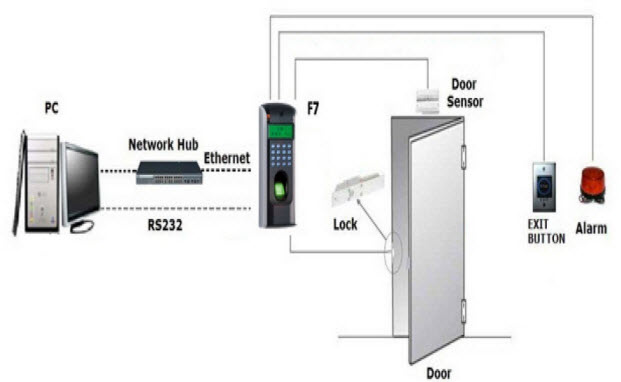 Proximity with Door Access System
Access Control Door opening/closing System is a compact, low cost, standalone. It is ready to use, easy to install device. Any electrician can install it with electromagnetic lock with simple instructions provided. It is widely used in Offices, Server rooms, Homes, Airports, Defense, Data centers etc.

Access control systems within a building may be linked or standardized based on the size of the organization and the varying levels of security. It is suitable for homes, offices and other access control applications.

Access control systems were typically administered in a central location. Besides electronic door locks, there are access control panel models, magnetic door locks with uninterrupted power supplies.
Door Access Control System An administrator grants access to a person with the settings built inside the administration software and a key which opens all of the doors in a building in a door access control systemand these update the information within the system and each user being given a unique identity.
Brand

SMI have many experiance CCTV and access system for many type of industry such as : Government, Hospitality, Military , Manufacturing and education.

We work with many famous brand in the world as follow : Hikvision, Dahua, Axis, Bosch, Panasonic, Sanyo, Amtek and many more.

We deliver full solutions of security system to our customer .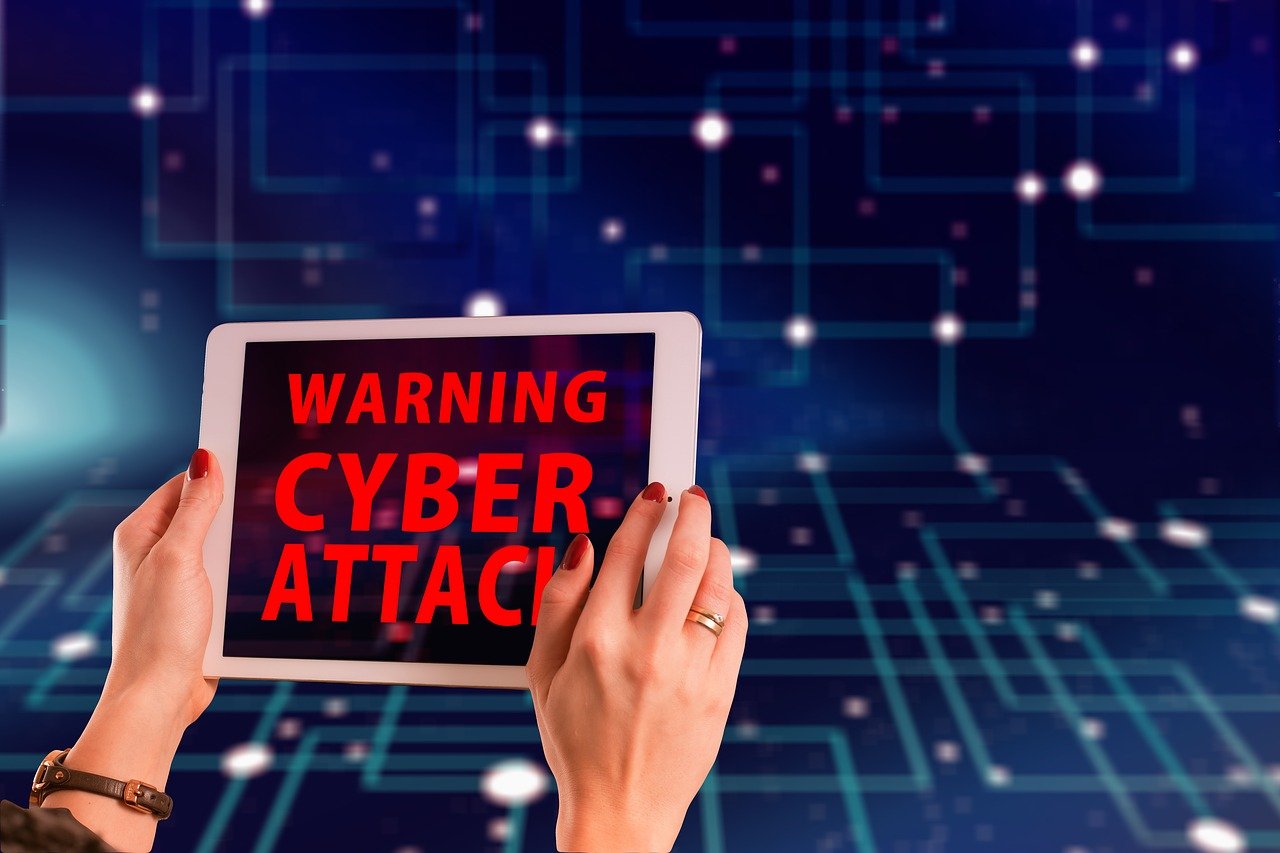 Anti Virus
Antivirus is a kind of software used to prevent, scan, detect and delete viruses from a computer. Once installed, most antivirus software runs automatically in the background to provide real-time protection against virus attacks
read more
Viruses
helps block harmful software that replicates itself and spreads itself to other devices.
Worms
helps block malware that replicates itself without using a host file (unlike viruses, who use a file).
Malware
has defenses for various types of malicious software, including viruses, Trojans, worms, etc.
Ransomware
elps protect against malware that encrypts a computer's contents and then demands a ransom to restore them.
Spyware
protection detects software that tracks and sends personally identifiable information or confidential information to third parties.

Adware
protection helps block malware that's designed to display unwanted advertisements.
Malvertising
protection detects when malware is hidden behind online ads
Trojan Horse
protection helps block Trojans that appear to be something they are not, often containing a backdoor component for future access.
Phising
protection has tools to detect phishing attempts, which are seemingly safe links that take users to malicious sites that gather personal data and login credentials, and can be found within websites, emails or even ads.

Pharming
protection detects pharming attacks that redirect users from a legitimate site to a malicious one.
Browser Hijacker
protection helps protect your browser against malware that changes your browser's settings, or re-directs your web traffic
Rootkit
protection helps protect against rookits that can enable an unauthorized user to gain control of a computer system without being detected.
Unwanted Browser Extentions
Intrusion Prevention System (IPS) helps block malicious traffic caused by browser extensions.

Banking Trojan
protection helps block and remove trojans that are known to target banking sessions.
Coin Miner
protection helps block malware that uses someone else's computing resources to run a coin mining script without the user's consent (e.g. cryptojacking).
Downloader
protection helps block online threats that call their C&C (command and control center) in order to download additional malicious payloads.
Exploits
protection helps block specific techniques that are abused by malware to exploit a security vulnerability.

Fileless Threats
Modern online threats leave no traces in file system by leveraging scripts and in-memory execution. protection detects and helps remove them.
Form Jacking Attack
protection helps block attempts to steal credit cards at online checkout.
Keyloggers
protection helps stop online threats that attempt to steal keystrokes that you type, like when you enter your username and password for online accounts.
Main in the middle browser attack
protection detects malware that hijacks a web session.

PUAs
(Potentially Unwanted Applications): protection detects browser extensions or apps that are known to cause issues and uninstalls them.
Script Based Attacks
(JavaScript, VBA, VBS, Powershell): Modern online threats use scripting languages instead of using files that are executables. protection detects and helps block such attacks.
Social Networking Scam
protection helps block like-jacking on Facebook, a type of clickjacking where your like actually clicks on something malicious hidden in the background, which could then be promoted to your friends.
Data Loss Protection
what is Data Loss Protection?
Data Loss Prevention (DLP) is the practice of detecting and preventing data breaches, exfiltration, or unwanted destruction of sensitive data. Organizations use DLP to protect and secure their data and comply with regulations.The DLP term refers to defending organizations against both data loss and data leakage prevention. Data loss refers to an event in which important data is lost to the enterprise, such as in a ransomware attack. Data loss prevention focuses on preventing illicit transfer of data outside organizational boundaries.



Causes of Data Leak
Insider threats — a malicious insider, or an attacker who has compromised a privileged user account, abuses their permissions and attempts to move data outside the organization.
Extrusion by attackers — many cyber attacks have sensitive data as their target. Attackers penetrate the security perimeter using techniques like phishing, malware or code injection, and gain access to sensitive data.
Unintentional or negligent data exposure — many data leaks occur as a result of employees who lose sensitive data in public, provide open Internet access to data, or fail to restrict access per organizational policies.

How Data Loss Protections Works ?
Protect Personally Identifiable Information (PII) and comply with relevant regulations
Protect Intellectual Property critical for the organization
Achieve data visibility in large organizations
Secure mobile workforce and enforce security in Bring Your Own Device (BYOD) environments
Secure data on remote cloud systems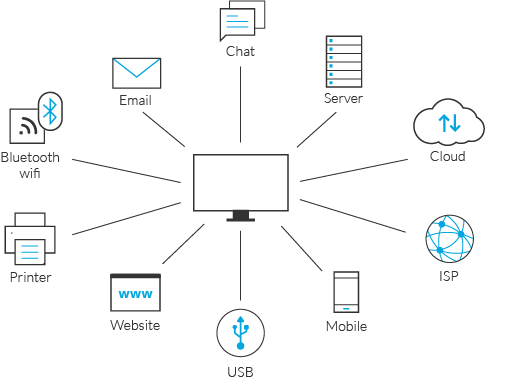 DLP Solutions and File Security
DLP Solutions and File Security Solutions
File Security Solutions, such as Imperva File Firewall, are an important part of a DLP strategy. Such solutions safeguard data at rest and data in use, and detect leaks of file-based data.Imperva File Firewall helps prevent data leaks by:


Monitoring access to all sensitive files and recording granular usage data such as user, department, file accessed, file type and operation response time.
Alerting on, and automatically blocking, file actions that violate security policies.
Detecting abnormal or suspicious user behavior using machine learning, to detect insider threats.
Mitigating Ransomware attacks by detecting and blocking typical file access patterns.
Auditing and reporting on all file operations for compliance and investigation purposes