SMART BACKUP SOLUTION
PURE SINE WAVE OUTPUT
The PRODUCT PROVIDES PURE SINE WAVE OUTPUT, WHICH IS SUITABLE FOR EQUIPMENT REQUIRING ACTIVE PFC POWER SUPPLY , MOTOR BASED DEVICES AND SENSITIVE ELECTRONICS.
IT GUARANTEES ELECTRTONIC EQUIPMENTS TO RUN MORE EFFICIENLY
AUTOMATIV VOLTAGE REGULATOR

Automatic Voltage Regulation (AVR)
With built-in Automatic Voltage Regulation (AVR) function, the product can regulate low voltages and over voltages when incoming utility power has fluctuations, thus providing consistent and reliable power to connected devices.
MULTI FUNCTION LCD READ OUT
The LCD readout displays clear system information, such as power status, battery status, load status and more.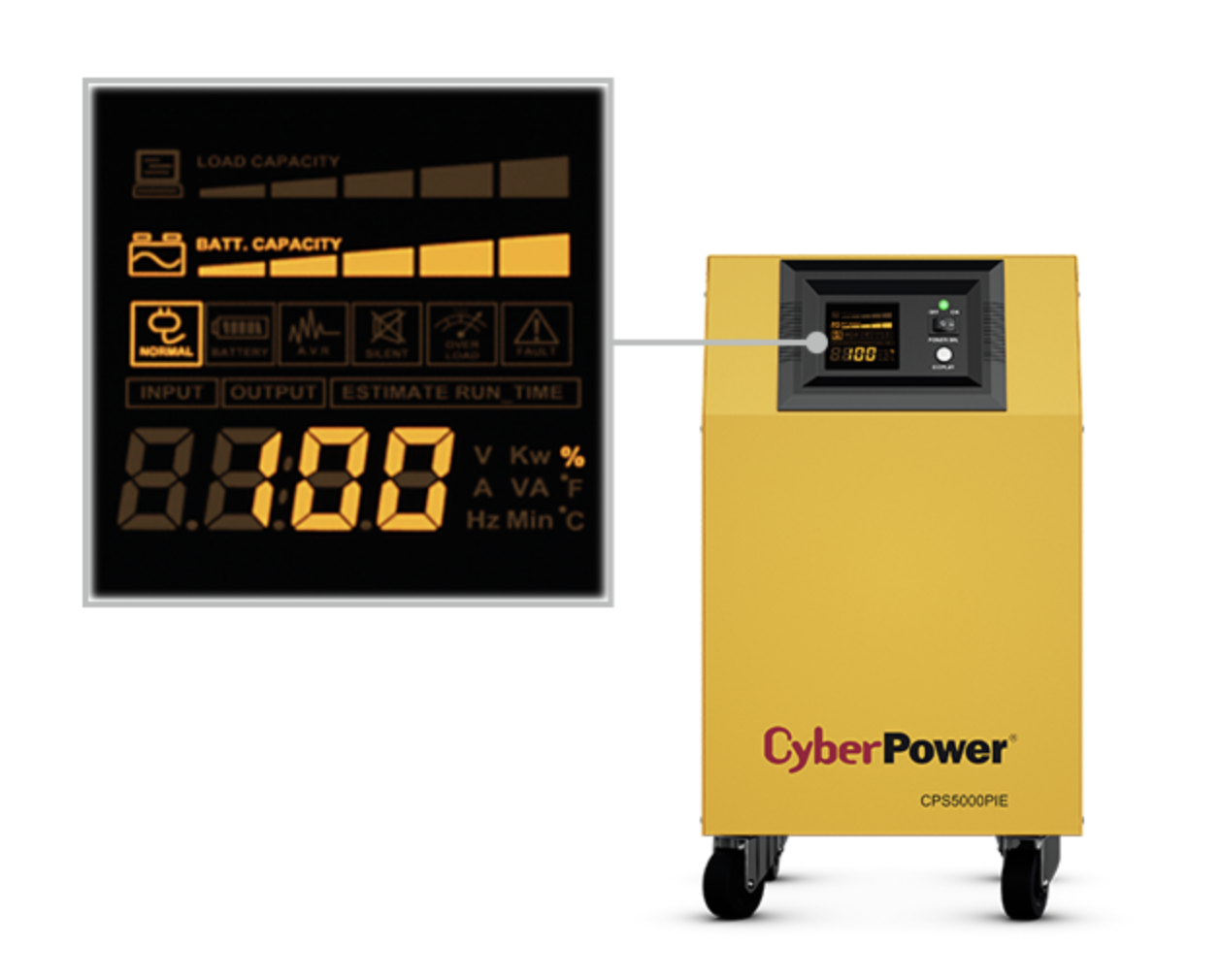 It also features a user-friendly and intuitive interface, allowing users to easily manage and monitor the entire system.
MANUAL SWITCH
By using the manual switch output selector, users can select from four different operation modes to adjust the battery power preservation and control output power quality.
AUTOMATIC SWITCH OVER
When the utility power fails, the product automatically switches to battery power in order to provide uninterrupted power, and ensure seamless operation of your connected electronic devices.
Quick Transfer Time
The long transfer time will cause power loss and potential damage to connected equipment. The product supports quick transfer time (typically 8ms) to ensure optimal system operation.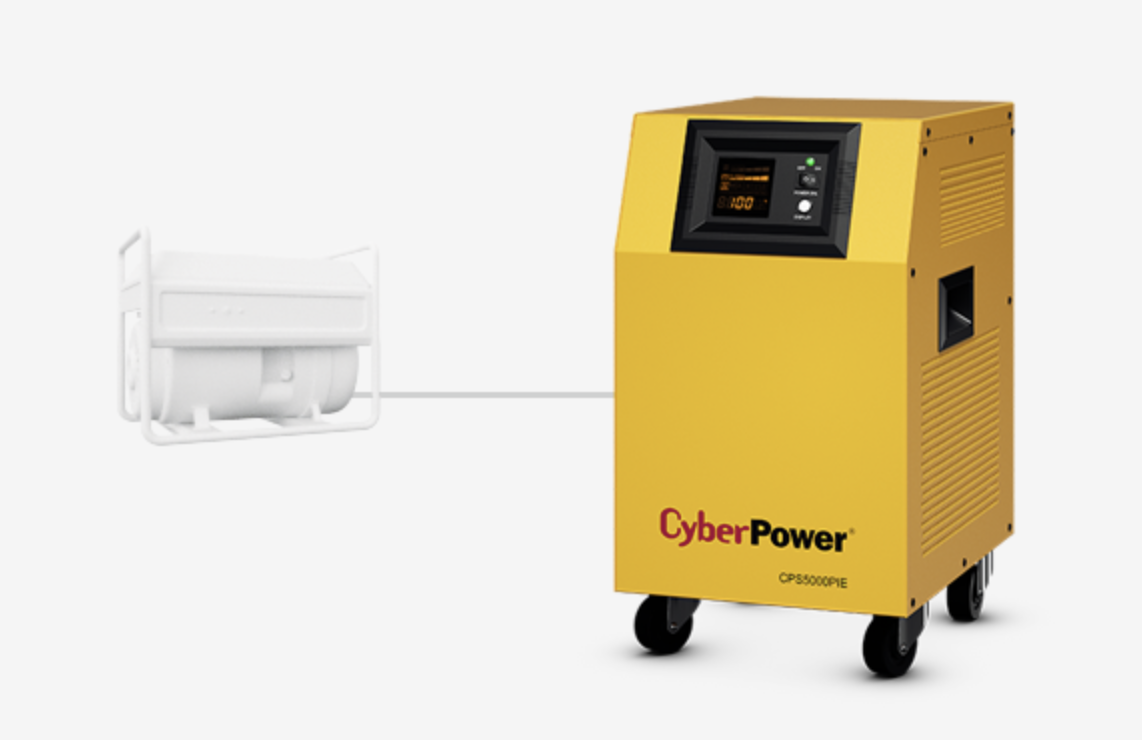 Generator Compatible
Power continuity can be achieved with generators. The product can be connected to generator, which provides backup power for the connected devices when utility fails, preventing power interruption.
Quick Charging Technology
If battery charging is not fast enough, power will be insufficient for the system. The product adopts quick-charging technology, which allows users to shorten the battery charging time.